Throughout the last few months, I have found time to research how rain and cold weather can affect my drone flight. I was planning on taking a trip to upper state New York with a friend. Also, I have learned that before I venture out to catch incredible pictures of the winter landscape, there are things I must learn to expect.
As we're heading into winter months, and for many areas in the mid to upper northern hemisphere, this means temperatures can go very low. You can fly your drone when temperatures fall, but there are lots of factors which make it more challenging than flying in weather conditions that are optimal.

7 Tips to Always Remember When Flying in Extreme Cold Temperatures
When operating in cold temperatures, the most significant difference you will notice will be shortened flight times. Many quadcopters use lithium-polymer (LiPo) batteries. The reactions in LiPo batteries slow down dramatically, lowering the battery capacity when the weather gets chilly.
A charged which typically provides 18-23 minutes of flight time may provide only 12-16 minutes in frigid weather. In extreme circumstances, though failure is rare, you may see sudden drops in power levels or experience battery failure.
Battery Charging: Always charge your battery 100 percent before flying in cold weather.
System Check: When ready to fly preheat your battery with a battery heater to 66

°

F before taking off. Or raise the drone about 7 feet off the ground and hover for at least 30-40 second before venturing out. This will let you know if your battery system is working correctly and if you do not get any sudden drop in battery level you should be fine.
Be Aware Of Your Surrounding: Do not fly out in the direction of the wind if there are any. With it being cold your battery is unstable, your drone may run out of juice fighting the wind returning home.
Your Environment: Avoid contact with the snow. The motors can damaged by moisture. It's suggested to use a landing pad for landing your drone and taking off. Reduced visibility and the snow could be the hidden risks behind shooting spectacular winter scenery. Stay away from rain, wind, and snow. Don't fly in temperatures below 33°F (0°C)
Staying Warm: Chilly temperatures may shorten a battery's life. So while taking care of your Smart Flight Batteries, do not forget to keep your device and Accessories warm as well. Look out for frostbite. Running a control with hands that are numb is dangerous. It's a fantastic idea when flying outside during winter to use thin gloves and also a transmitter gloves as well.
Check Camera Settings: Shooting in Auto mode may lead to images that are dark. This is because snow can be occasionally underexposed by the exposure system of the camera. You want to place white balance and camera exposure to capture the beauty of snow. Otherwise, the snow may look grey.
Use The Best ND Filters For Your Drone:

Capturing the beauty of winter landscapes can be more difficult than you may think, from rolling hills beneath a bright sun to freezing banks with rivers.
While there are methods and instruments at photographers' disposal, there's nd filter which work best for photographs. An ND Filter is glass, that's placed to decrease the amount of light, or a piece of glass. This reduction is measured in what are known as"stops"
Neutral Density Filters, or ND filters, are commonly used with a flash outside for movement blurred landscapes, like seascapes, or for keeping inside the diffraction limit to keep the integrity and sharpness of a photo.
What Temperature is Best for Drone Flying?
The ideal weather for drone flying is if it's bright, a reasonable temperature (72°F, as an instance ), and with little to no breeze is also good.
The reasons for this are simple sunny days are beautiful, 72°F is the temperature that is ideal for extended battery life. And flying in the wind is a major pain in the backside ;). There's some science to flying in temps apart from being a more pleasurable experience.
How Cold is too Cold to Fly a Drone?
Winter drone flying can sometimes be challenging in extreme circumstances. Low temperatures can affect flight functionality, and weather can be unpredictable. Always remember, if the temp is 50 degrees Fahrenheit on the ground more than lightly it is 12 degrees cooler 40-60 feet up higher. It is also possible that you may encounter rain, fog, or snow throughout a flight. Don't fly in temperatures under 33°F (0°C)
Should I Fly My Drone in the Snow?
Flying a drone while it is snowing isn't quite as bad of an idea as operating in the rain. But it may nevertheless lead to some harm to your expensive drone. Flying in snow is an excellent experience since it makes for good video and pictures. But, operating in snow is tough for several drones that use cameras for navigation and stability.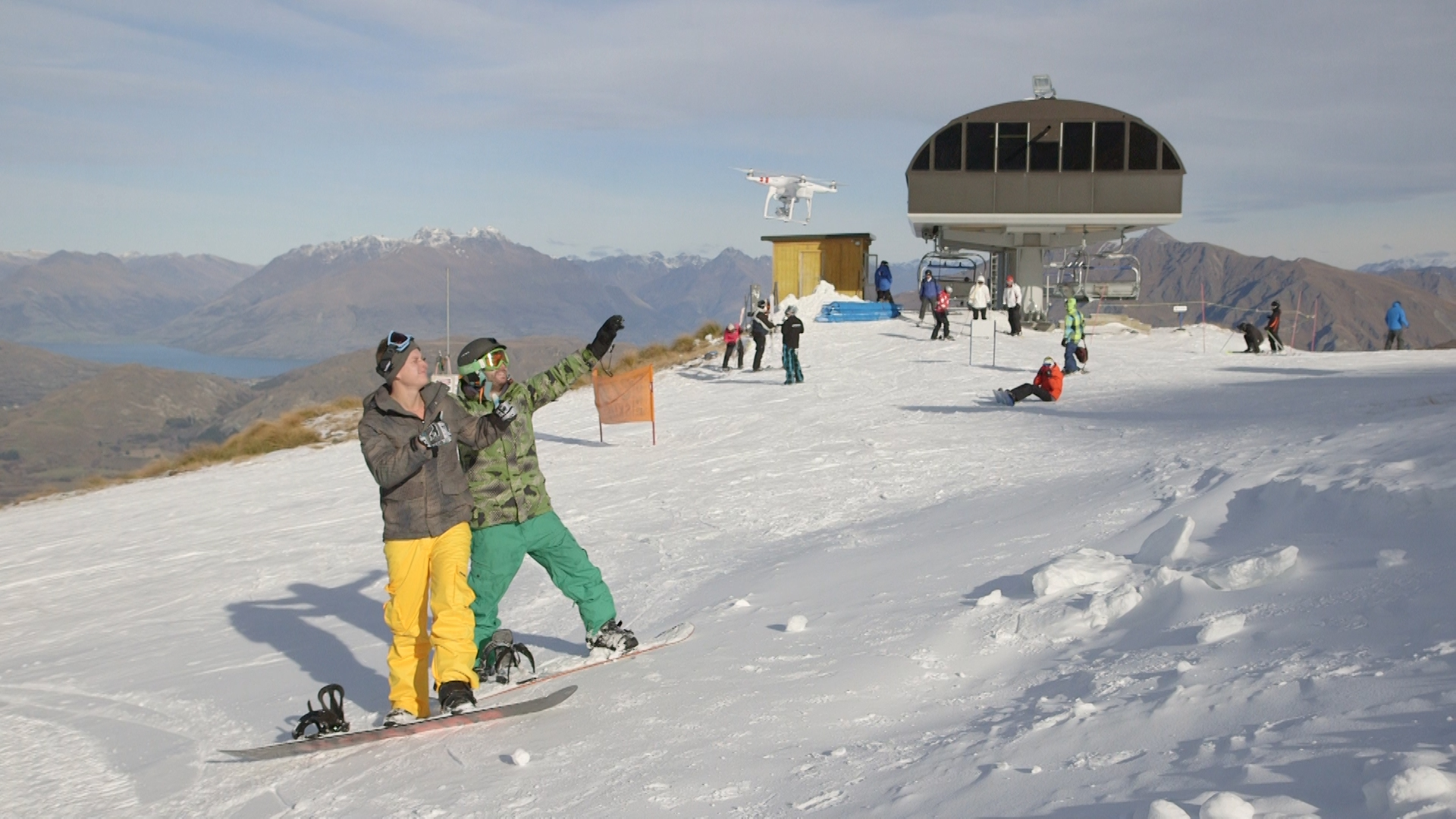 Can you fly a drone in winter?
Freezing temp of winter can create havoc on your drone flying. This can create a very challenging task when the temp gets very low. The lower the temperature, the more it will affect flight functionality, and also remember weather can be very unpredictable with a gush of icy wind.
Can I  Fly My Drone in the Rain?
Flying a consumer drone in the rain has just been theorized online. Now, a company out of Ohio has just introduced an economic system to waterproof any DJI P4 drone and many others. They have a 16 part patent pending ring system, and now an updated DJI P4 quadcopter can fly in almost any weather.
Is the Karma Drone Waterproof?
For many drones, it may endure a little sprinkle from mild rain or water splashes, but you should quickly pull the drone away from these conditions. If you maintain flying it at the rain, it'll be a matter of time before water gets in the electronics and harm it.
If you are asking if the DJI Mavic or Phantom drone waterproof? The answer is no; please do not fly it in the rain without a waterproof kit.
Accessories You Will Need for Comfortable Winter Flights
Here are some accessories that my friends and I have used to catch some incredible shots outdoors in the wintery weather. They have been tested well for us and they been around on the market for a very long time, so we know they work well before we bought them.
Use a Transmitter Glove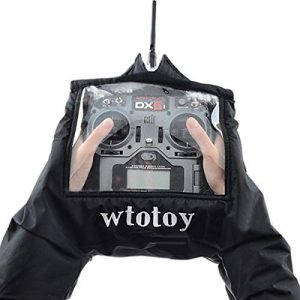 This warm Glove completely can match your hands and the transmitters nicely and totally block the cold air without affecting your operation.
With this hot hood, you can enjoy amazing flight experience in cold weather.
To my view, there is a transmitter glove the perfect way. They finger warm and are great to keep the snow and wind chill off.
Use Heating Packs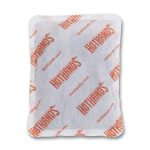 We have found using a heat pack alone with your transmitter glove can be rewarding. The best heating package I like is the one from Hothands. It's the best selling hand heater for a reason, and it also comes in many value packs that are various. You will find the cost is around $12, and that will get you approximately 210 hours of toasty heat, or roughly ten pairs, so it is also a fantastic option. They can even come in handy for different occasions like a football, soccer game or any other event outdoors while the time fridged.
Take a USB External Battery Pack with You
During winter conditions, your batteries may behave differently, so it is logical, so you're not forced to head back to take an external battery pack with you. Always handy and it will fit in your pocket. There are a lot of versions of battery packs, so it is essential to filter the good from the not so quality versions. A great one I like is by Poweroak Battery Pack give me extra power for a few hours long. It's lovely to have if you will need to top up your drone, cell and tablet accessories while you are out.
Which Waterproof Drone Is Appropriate For You?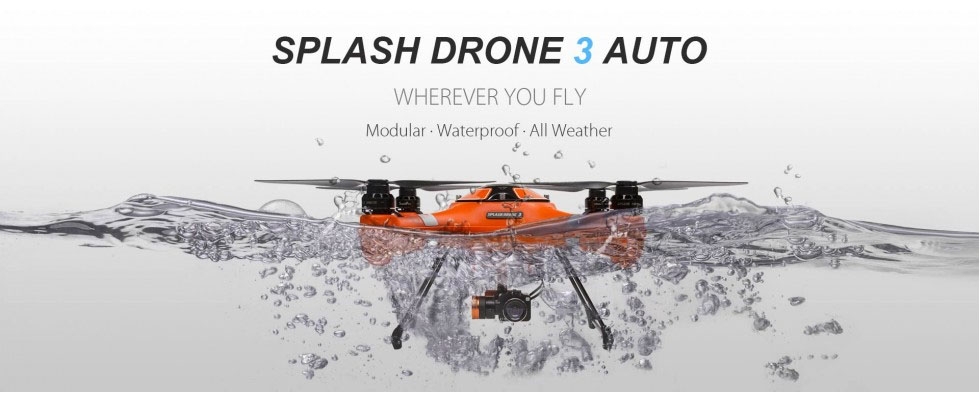 If you are in the market for a watertight drone, the chances are that you would like to fly it in areas where water is present. The primary concern for you is what may happen to the drone when it falls out of the sky and lands in a lake, a pond, or even a deep puddle. They also can be used as a recovery drone to get your more expensive back.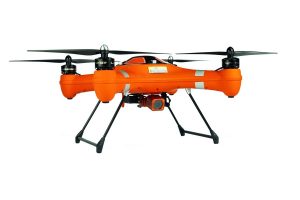 One of our best finds, the SwellPro Splash Drone 3 can snap pictures and videos onto a dual-axis, gimbal-mounted, 4K HD, weatherproof camera. It cost around $1200 or so. This is a severe aerial photography drone; it is made to land on land or top of the water. Now you can get shots from areas where no other UAV can go.
Most UAV manufacture that stated that their waterproof drones aren't. They are splash-proof drones that can handle a light rain. Waterproof drones that aren't secure in saltwater or completely submersible ocean vessels. Further, just because a drone is watertight, doesn't mean that you can land and take off from the water. However, this drone can.
This is also a fishing drone and also can be used for recovery. In other words, it will not be a loss like other drones when ventures into wet conditions. 100% waterproof and saltwater friendly. Fishing line release mechanism with an HD camera. Precise bait drop with all in one remote controller and live video monitor and long flight range and decent flight time.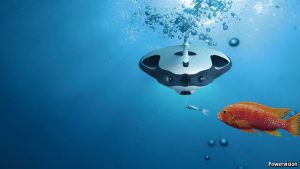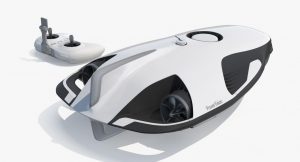 The Power Vision PowerRay ROV is another winner in our book for water drones. It may not have wings to fly like other drones, but its submersible design can dip nearly 100 feet beneath the surface to explore the undersea world. So you can use this underwater drone to recover your expensive DJI Matic 600 or Phantom 4 V2.0. And also its 4K UHD camera provides a peek at the day's catch before you have baited the initial hook or cast your line.
Whether you're showing off some insane UAV moves and lost your drone in lousy weather. If you are hoping for a fighting chance of recovery your pricy UAV in terrible weather. One of these watertight drones could save you from producing waterworks of your own if your remote-controlled aircraft becomes wet.
Trying to find a reasonable price drone that has watertight capabilities is a hard find. We spent hours upon hours exploring to find the best weatherproof drones under $200. From editing and videography, for these few finds to reviews to see the best selections.
Powered by two 400mAh, 3.7v batteries for up to 8 minutes of flying time per charge, the GP Toys Middax F51 weighs only 1.9 ounces and comes with an integrated 2MP HD camera with an SD card and LEDs for improved visibility at nighttime or watery shadow.
Equipped with a built-in battery, pontoon-like skids, and a boat-shaped chassis, the WLtoys Q353 Triphibian is designed to hold its own on land or at sea, so long as a hard splashdown doesn't damage the lightweight airframe and allow water to penetrate the hull.
The LiDiRC L15FW packs a 6-axis gyroscopic stability control system, 2.4GHz broad-spectrum communication, and variable flight speed to a watertight airframe that could bounce back from plunging into the murky depths for up to 5 hours.
Easy-to-use, adaptive flight controllers and bright LEDs create the JJRC H31 an excellent choice for novices and more experienced users, and a tightly sealed housing protects the electronics from water incursion in case of a splashdown on a lake or swimming pool.
Into each life, a little rain must fall, and the GoolRC T6 can manage that – and possibly even an accidental dunking in shallow waters. If it remains underwater too 18, However, sensitive elements and its stabilization system may get waterlogged.
How to Fly Safely Over Water
There are thing you must do before flying over water. First and foremost, all DJI drones come equipped with VPS that maps the surface below to help place the drone. So turn VPS off, When flying over water, however, light reflecting from the surface can cause issues. The prospect of flying over water can be a scary one for pilots that are most drone. Water environments are filled with potential hazards such as birds, boats, wave and even high winds.
From there, the variables that would guide any drone's purchase apply. The question that is main centers around the intended use of the unit. A majority of drones purchased with the intention of attaining aerial photography. Should you fall into this camp, if you are more interested in video or stills, you will want to make sure your choice has the highest-quality camera you can afford.
If the bodies of water over which you would like to fly are more in-depth than 1 meter, you're likely to want to have a waterproof rating of eight or more. As the higher water pressure beyond 1 meter of thickness will force water through the seals of less water-resistant aircraft. You can manage to save a little money if you book your flying for days over the ground.
In the Event of Truly Horrible Weather, and You Can't Make it Out Doors
You have a few choices to keep your abilities and to continue having fun exercising your hobby if weather conditions are horrible preventing you from outside. The solution would be to do something inside. You may grab a training quad with a lot of flight time and fly in your dwelling or merely use a goggles flight simulator that provides you a similar experience to outdoors. Both can be plenty of fun. Since it gives you the opportunity Personally, I prefer the simulator with google.