Axon is the company that was previously called Taser. Yesterday afternoon the company announced a partnership with DJI Chinese drone manufacturer.
The partnership was announced at the third annual Axon Accelerate conference for over 1,500 police, safety, legal and tech professionals from all over the world. DJI and Axon will begin with supplying the Phantom 4 Pro and more professional drones and also the Night Hawk Drone Spotlight Headlight connected data network and Evidence.com solutions to law enforcement agencies around the nation.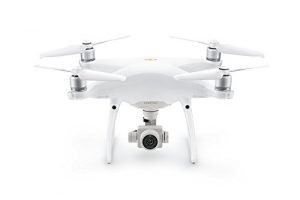 DJI's partnership with Axon enables law enforcement agencies to include drone capabilities and information services via the same trusted provider they rely on for the resources, information, and support they need to perform their jobs safely and efficiently," said Michael Perry, Managing Director of North America in DJI. "Law enforcement agencies are quickly adopting drones for their job, and frequently need guidance on the best way best to set a drone program and incorporate it into their departments.
DJI's Axon Air venture will strengthen and improve law enforcement's ability to protect public safety, respond to emergencies and save lives."The partnership appears to make a good deal of sense. DJI declared earlier this year to place more emphasis on the industrial drone market, which they're obviously doing with this new venture. The Chinese drone manufacturer will gain from Axon's existing ties with police forces.
For Axon, the drones will form a valuable addition to the hardware, they're already supplying to police officers such as tasers and body cameras as drones are being used more often in search and rescue operations. We don't have any information about the pricing which DJI and Axon will use or whether the authorities drones will be outfitted with special instruments like thermal cameras.