About a year ago new possibilities had opened up for us to be a travel videographer/photographer for a new startup drone operation. Being a Travel writer and photographer would provide us with the capability to take photos and videos from unique places and new angles.
Our drone is a travel tool, and we've successfully navigated waterfalls, farms, skyscrapers, and highways from Negril, Jamaica W.I all the way to Amsterdam, Netherlands. Here are our guide and ideas that we wish we know on our first trip out of town with our drone. This will help you guys so that you will not make the same mistake we did.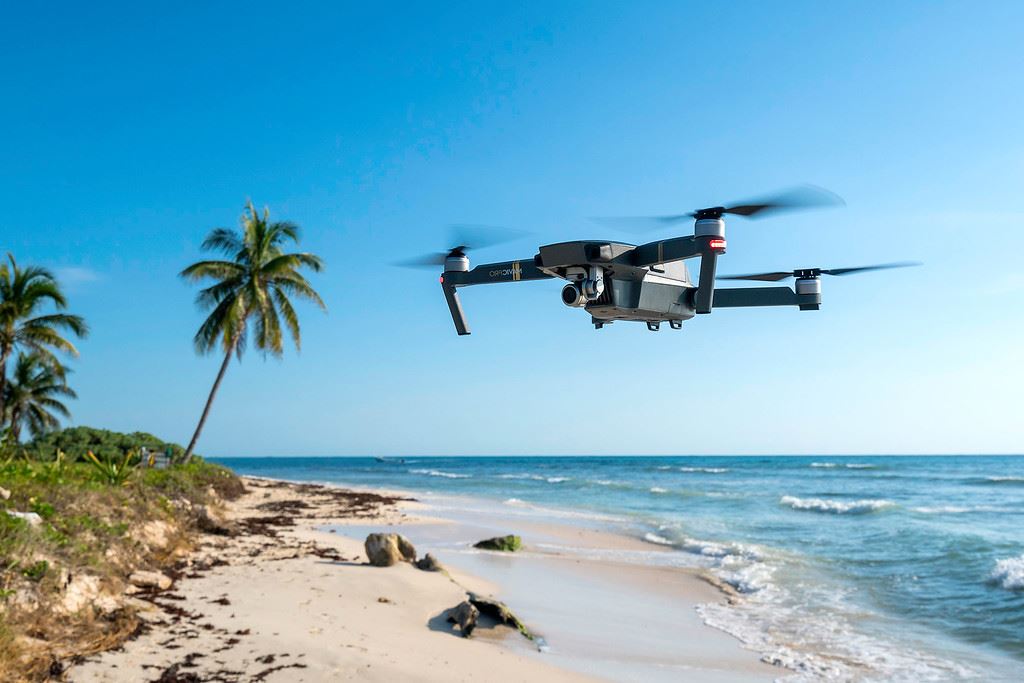 Having traveled with our drones for at least six months or so. I wanted to discuss our tips and advice on receiving the best possible footage on your travels. Tips to get through international airports, planes, boats and carrying a drone to other countries.
What is the best drone to travel with?
Purchase a drone that is smaller in sizes like the Parrot Anafi, DJI Mavic 2 or Autel Evo 2 these are the easiest to transport and is very powerful but compact drones for travel. We use the DJI Phantom 4 pro v2.0 and the DJI Mavic 2 Pro on our first trip, and we wish we would have left the P4 at home. It was the Mavic 2 which accompanies us on many flights where baggage is restricted. Although the Phantom 4 pro v2.0 is our favorite drone for certain footage.
Why We Choose the DJI Mavic 2, Parrot Anafi and Autel Evo Over the Phantom 4 Pro v2.0?
The Mavic 2, Anafi and Evo have many advantages over the P4. They fold to a bundle that is small, They are a whole lot quieter than larger P4 drones, and the DJI applications are the finest. The Mavic 2 never left my side, or my pocket whenever I carry it.
Taking your Drone as luggage
Our P4 v2.0 and Mavic are brittle and costly, so we avoid checking in our drones unless the airline rules require it. For example, we needed to check the P4 drones as luggage traveling on South West to Florida. The lithium polymer batteries are a fire risk so make sure you follow the airline rules regarding their transport where they need to be saved on your bag and since there are restrictions on the number of batteries. We use a fireproof charging bag for safety.
Using a hard case for checking in drone
Having a drone hard case for your drone is a fantastic idea. Traveling using a drone will mean that your carry on luggage so that it's vital to purchase a tough bag will turn into your tote. I placed my Mavic 2 in my backpack.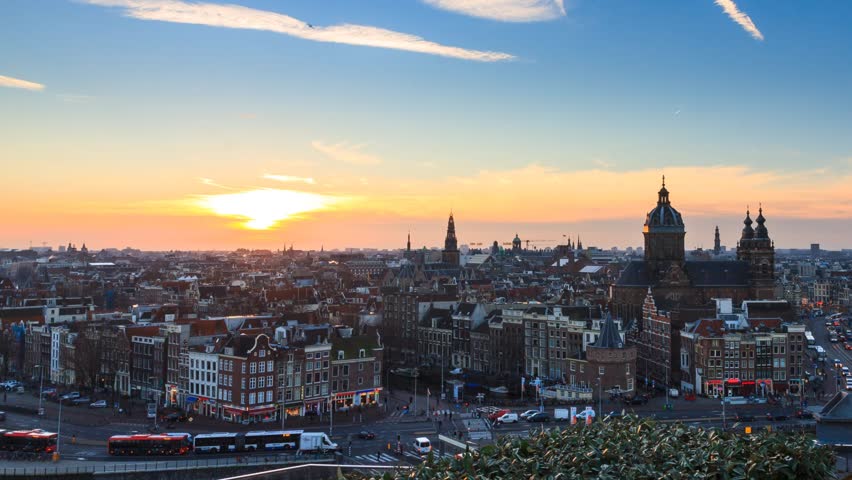 Make Sure You Take ND Filters with You
As mentioned before, things we wish we had on our first trip. Well the ND filters were one of the things we left behind. Neutral density (or ND) filters are very essential for your travels. Drones have fixed aperture departing shutter, and ISO speed filters will be your lifeline.
Your drone can be shaky, and in bright sunshine or glair of water and as the shutter speed increases, the footage quality declines. These are a must have if you are serious about video and photos with a drone. A pro that was polar makes the filters we have used.
Know the drone rules for the country that you travel in
Know and honor the laws that are. Drones are getting more and more popular and, throughout the world, are bringing new rules consequently. The legislation is currently evolving in nations and understanding and knowing what usage is permitted could be complicated.
How to check rules for other countries before traveling
A fantastic site for checking upgrades to legislation is here but be conscious that drone legislation may change quickly so be sure that you google any updates to law before you travel.
Know the Rules of  the Country you travel
Stay away from crowds drone legislation prohibit flying over individuals and, as a guideline, you should avoid flying over people in areas. Is it courtesy of privacy, but you will also be liable if the drone causes harm to anybody. Drones can run into difficulty at any moment, and there is no way to ensure that it won't crash so avoid taking risks.
Respect Other
Be friendly to audiences Drones are a comparatively recent travel improvement and inevitably attract a whole lot of attention. It's an opportunity we have found that individuals want to see a drone in actions and are curious. Be nice, say hello, offer to take their video or photo.
Worst case you will make some new friends and followers. Attempt to be mindful to other people when flying a drone. There is nothing worse than destroying a sunrise with a drone's buzz!
Another thing to pack when traveling is for charging the drones a car inverter. We use this one that charges a drone and sits in the cup holder of the automobile. Make sure not to leave home without it.
Our DJI Mavic 2 and P4 average approximately 25-30 minutes of flight time per battery and it takes around 1 hour to charge a drained battery. Extra batteries are crucial to prevent losing flight time!
Have a Flight Plan Insight
It's important to get a strategy for your flight before you send up a drone in a location. It lowers the odds of crashing the drone, and this will allow you to capture and enables you to be more effective.
Take note of any large objects, trees, power lines or structures and be sure that you remain clear. Google Earth and the Photopills (Android / iOS) app are fantastic for planning flights that are done.
The best way prevent interference is to fly far away from industrial areas or any antennae and, to avoid any crashes, be sure to have lots of open space for your flight so that you can recover from any missing signal.
Magnetic Interference is one of the problems which you can encounter when flying a drone at a new destination: it occurs when radio signals interfere with communications that are a drone. The DJI drones all before taking off if you see this message don't take off the warning of magnetic interference.
Extra Tips for quick drone repair
Having propellers that are additional and tools for repair is also a good idea. It is relatively simple to wreck a drone since it's easy to damage the drone, and the first casualty is the propellers. Always remember to take a few extra propellers and repair tools with you on a daily outing.
A basic repair kit includes duct tape and a tiny screwdriver plus a few additional propellers may get your drone up in the air quickly following a light crash.
Setting up before a flight
Allow time for flying, Flying there is a drone a good deal of fun but it will take time to set up a flight and catch footage. Allow time in a place for flying, and you may run out of time and overlook your location's adventure. Do not let technology populate being present at such travel destinations.
When is the best time to capture pictures
Make the most of the best times to take photos and video. The time for taking photographs is early in the night and after sunrise. Just before sunset is one of my favorite times but the same applies to all drone flight. Not only will you receive the very best light for shooting from getting hardly any people.
Do not fly your drone in freezing temperatures
Tips for flying your drone in cold weather: Be cautious of flying in cold weather. Consumer drones are designed to function in temperatures above freezing. Any temperature below 68 degrees f can be hard on a drone battery if a drone becomes too cold as being outside of the cell. The drone can interpret this may fall out of the sky.
Maintain line of sight and learn to fly manually
Because you can see precisely what your drone can fly in first person mode and sees maintain a line of sight and also learn how to operate video streaming manually in the drone is fantastic. On the other hand, the video signal can die, and trust us. It will happen! Where maintaining a line of sight comes in this is: that you can recover and bring it home if you can realize your drone. You're in trouble if you can not see it! Keep your eyes!
Be conscious of wildlife creatures and creatures, especially birds, and even dogs, can frighten them and don't like drones since the noise is trying to find them. Be sure that you maintain a safe and respectful distance. But many firms prohibit using drones while on game drives the same holds for safari.
Other question you may have
Can you legally fly a drone on personal property?
However, unless the FAA expects drones to exclusively function over public land or inside controlled airspace (i.e., higher altitudes), a technical and legal mechanism is necessary to quickly enable and facilitate the consent of property owners to get a low-altitude flight over private land.
TSA lithium batteries – Is cells allowed in check-in baggage?
Even though the TSA doesn't have any regulations that expressly prohibit drones from carry-on or checked luggage, the agency advises passengers to assess airline policy. … Spare lithium-ion batteries for personal use are allowed in carry-on bags only and are subject to many restrictions.
While vacationing with drones is airport security be friendly to airport safety, among the potential headaches you may face. Be polite, when passing through screening offer to show them the batteries and drone and answer.
It often helps to take the drone batteries from your bag and set them in another security bin. It reduces the odds of flaws because the cells that are large can get flagged within your carry on.
Can you put a drone in your suitcase?
When you're by airplane, you may check your drone in or take it on the aircraft with you. If you're flying with a Spark, bringing it on the planer is viable. But regardless of if you assess your drone, do not place batteries at a checked bag
Can you take a drone on a cruise?
Carnival and Royal Caribbean will be the only two cruise lines that permit drones to brought onboard, and for Carnival, it's only camera drones which are allowed. In both instances, the drone may use on land. … Carnival encourages passengers to package their drones in their carry-on bag.
Can I fly my drone at Disney World?
After a year-long procedure, the FAA has given Disney approval to fly drones in its parks. Walt Disney Parks and Resorts has received federal permission to fly drones over its theme parks. The Federal Aviation Administration issued a waiver this week allowing Disney to utilize drones through November 2020.
Can you travel internationally with a drone?
Carry your permit and assess drone laws at the destination country or town. Carrying your license when traveling with your drone within the territory is excellent, but be sure you take it with you even if you go internationally. If you aren't sure about it, then ask the regional government before you fly your drone.