Are you a photographer or film maker? Would you like to edit your pictures or videos any where on a fly? If so, then there is no doubt that you have at some point wished for the best portable camera editing and backup equipment for the money. The sad thing is, there aren't too many of these things out there. One of the few pieces of equipment which can do this, however, is the Gnarbox.
For those who are not aware of this little project, the Gnarbox is a crowdfunded endeavour which was started off in kick-starter and was successfully implemented as well. As mentioned before, there aren't too many of these devices which are available in the market, so there is a lot of incentive to fund such a campaign. And to everyone's delight, it has been pulled off and is available for purchase on all the major sites.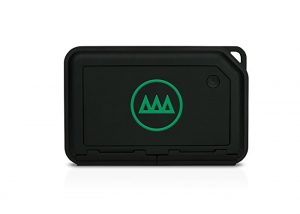 The thing that people would want from such a device that can be used for portable camera editing and backup is simplicity. After all, anyone can do photo editing and make backups for all this work at home. However, when you try to make this a portable thing, it may not be as simple as it sounds. As such, making sure things are easy to use is a top priority for the Gnarbox.
So you may be wondering how this device works in the first place right? Well, it is straightforward to run and involves three steps:
• Inserting or uploading the footage (photo or video) recorded on your camera to this device. Keep in mind you will need the corresponding cable to do so.
• Running the hotspot in the Gnarbox and connecting to it using your phone. After doing so, you will have to run the Gnarbox app as well.
• This app has all the features which will allow you to edit your media in any way you want to. That includes photos in 4k resolution as well, even if they are in a RAW format. You also have the option to share these edited photos as well.
So as you can see, there is nothing too much involved in this entire process which can be termed as complicated. It is simple and as such, is a viable option for pretty much anyone who wants to use the Gnarbox device.
Features of Portable camera editing and backup Device
A device as ambitious as a portable camera editing and backup is one who needs a lot of features (and good ones at that) to be deemed useful for people. So here are some of those features which people will get from the Gnarbox and everything it has to offer:
• Comes with an Intel Quad Core that has a 1.92 GHz clock speed
• The Graphics GPU is an Intel 4 Core HD one
• Has a dual-band Wi-Fi that clocks in at 300 MBPS
• Comes with 2 Gigs of RAM
• Inbuilt FLASH Memory that has 128GB space
• Compatibility with different card readers
Resolution Of Media
The media recorded also has its set of resolutions and its set of features. These include:
• Different file formats like MP4, JPG, PNG, RAW, etc
• Resolutions ranging from 720p to 1080p to 1440p and also 4k
• As far as video recording is concerned, you can do so at 24 fps, 30 fps, 48 fps, 80 fps and lots more.
Using the Gnarbox
When it comes to portable camera editing and backup, the Gnarbox is one of the best in the business. You already know about the features and functionalities that it has to provide to users. But what about the experience when using it? Once you take this thing out of the cardboard box, there is more to it than just pressing a few buttons here and there.
You will find that the set of instructions for this device are right there on the cover. Before you do anything else, you will first have to charge the device for as long as possible. You will obviously be using the USB 3.0 port to do this. There are a lot of other ports on the side of the device as well. That includes a USB 2.0 port as well. Some of the doors for these ports are hard to open, but you will get adjusted pretty soon.
There is also a second door available, behind which you will find different slots for an SD card and also a Micro-SD card. You can also plug in a Compact Flash Card, but for doing so, you need to bring your card reader and get it through with the help of a USB port. The door for this port is somewhat easier to open. For a portable camera editing and backup device, it supports a fair number of ports.
Another great thing about the Gnarbox is that it can be used with a good variety of different devices including DSLR's, Go-Pros, Drones and so on. Getting your photos from your iPhone to this device may turn out to be tricky though and is a feature which is coming in a future update. You will also be pleased to know that there are thumbnails even for RAW files when you view them in your Gallery.
Do keep in mind however that although it makes use of a full-fledged quad-core processor, there is a certain amount of lag you will have to face when loading the thumbnails of the RAW format photos. But that is limited to only a few moments because after it is done loading, you can breeze through the different functionalities very fast.
As far as the editing is concerned, there are a lot of adjustments you can make to edit the RAW photos. This includes things like:
• Exposure
• Contrast
• Shadows
• Midpoint
• Temperature
• Tint
• Intensity
• Punch
The Gnarbox is a great portable camera editing and backup device, but there are some things which you need to keep in mind when dealing with it. These are things which you may not have known about it beforehand so make sure you remember to put them on your head.
• One of the best things about this device which may be unaware of is the fact that it is completely immune to damage from water, shock and dust as well. As such, it is perfect for taking outdoors and going on an adventure. No matter what kind of adverse conditions you may face, there is little to worry about with this in your arsenal.
• Another thing that you should keep in consideration is the fact that the concept of a portable camera editing and backup device is fairly new. As such, you may find that there are certain features which you may have expected to be there but are not. Just remember that there is a tonne of scope for future updates to come and each day, they are working to do so.
• One thing that people make the mistake of assuming is that the editing software embedded inside this device is something that is capable of replacing the best in the business. But that is not so and nor should you have such expectations from it. What it offers, it does in aces and spades, and the main reason you will be using it is that of how much it provides for a portable device.
• Another feature that you will find here is supportability on both platforms for phones i.e. Android as well as iOS. That includes tablets as well but do keep in mind that you will not find it working with Windows OS mobile phones. However, updates are being made every day, and as such, you may get to see these things in the future.
• Lastly, another thing you must know about this portable camera editing and backup device is that it does not necessarily require a Cell Reception to work properly. That works for Wi-Fi access as well, and as such, you will find that you can work with your photos and edit them in Airplane mode too.
The Benefits
Now, there are tonnes of benefits of using this device, some which you may not have even known before. So here are some of the best advantages of using this portable camera editing and backup device known as the Gnarbox:
• One of the best things about this device is the fact that it works well with the Go-Pro which a large number of people seem to have these days. As such, compatibility is something that you do not need to worry about.
• You will also realize that you do not have to bring your laptop along with you to family trips and adventures. Just your DSLR camera and the Gnarbox should be good enough for you. After all, the less you have to carry, the better right?
• Another great benefit of the Gnarbox is that it enables you to make a backup of all your normal photos and edited photos on your hard drive. This ensures that you can view them later on if you need to.
• The fast updates which are available for this device are also something you will appreciate. You do not want to waste too much time just fiddling around with firmware updates and installing them right?
• Last but not the least, you will get a huge amount of support from the developers, and that is always something which is appreciable, to say the least. No matter what happens, if you get regular updates and help from the ones who created this device, there is little to worry about.
Disadvantages
So what about the disadvantages of using this device? Is it a portable camera editing and backup machine that is completely free of any flaws whatsoever? Of course not. There are some bugs and issues here and there with this device too. Here are some of the disadvantages:
• There are times when this device needs to be reset to function properly. Its origin is something that needs to be fixed and patched out, but it is worth keeping in mind because it can lead to some pretty frustrating moments.
• Another small thing that needs to be addressed with the use of this device is that it can get pretty hot when used for longer periods of time. This heating issue while not too drastic can still be very annoying. As such, it is something which needs to be fixed.
Overall
As you can see, the Gnarbox is one of the best portable camera editing and backup devices that is present in the market. It is one of those kick-starter projects which is worth all the effort and one which the audience will have taken some pride in funding, to begin with.
After all, not every single one of these projects is successful or very intriguing. However, the concept of a portable camera editing and backup device is something which is worth interesting, to say the least. The small number of such devices present in the market is also something which you need to take into consideration when looking to purchase this product.
But overlooking all these factors, the Gnarbox portable camera editing and backup device is worth looking at the very least because of everything it has to offer to users. It has a tonne of features that it has to provide along with a robust platform over which everything else has been made. As such, there is nothing to not like about this product.
So if you too wanted to buy a product like the Gnarbox portable camera editing and backup device, look no further. After all, there is everything to want in this device especially from a photography lover's point of view. So do keep that in mind the next time you want something like this. If you want to know more about this, you can visit in different websites. Here you get all details about the portable camera. So, why you are waiting for this. Go and Grab this portable camera editing and backup device.